Do I need to prime the walls before painting?
This is one of the frequently asked questions by customers as a Toronto Condo Painters
The answer for this questions really depends.
let's look at what primer does first.
The main purpose of primer is to promote adhesion to paint on the painting surface so that the paint can bond to the surface well.
Second, the primer provides better coverage for paint.
Third, it is the base coat for certain colors.
Now, let's look at when you need to prime before painting your condo in Toronto.
New Drywall

In this case, drywall is never painted before. Even though you vacuum the wall after sanding the mud to smooth, there is still some dust on the wall.
So, the primer is your cheap insurance to seal the dust and to insure the finish paint bond well
For situation like this, we recommend high build primer such as Benjamin Moore Step One, Sherwin Williams High Build and Dulux Xpert Primer.
Water Stains and Mold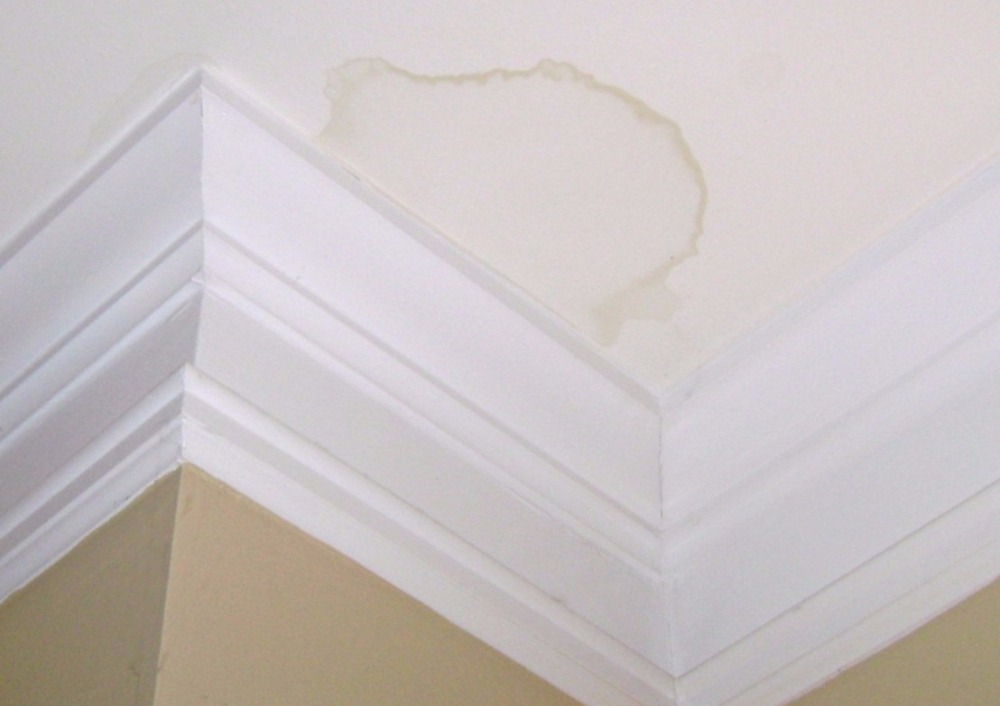 If you have leak from somewhere on your ceiling, you need to prime the water stain area before painting.
It is because the paint does not have the stain blocking capability
If you paint it over without primer, you will see the stain shows through the paint after it dries, no matter how many coats you put on
In this case, we recommend Benjamin Moore Aqua Lock Plus or Zinsser 123 primer before painting.
 Permanent Marker Stains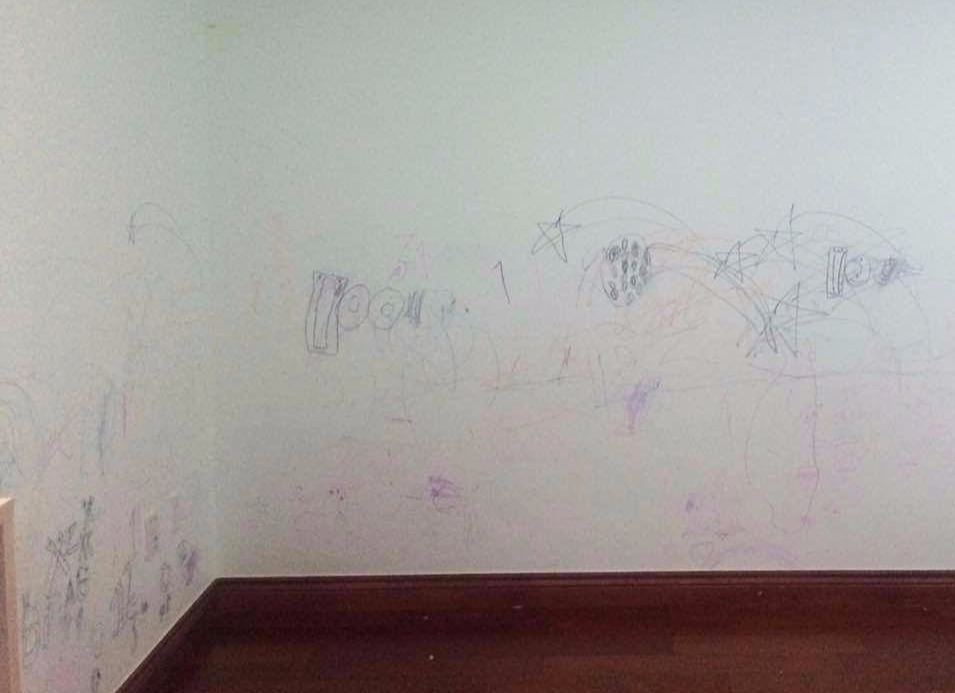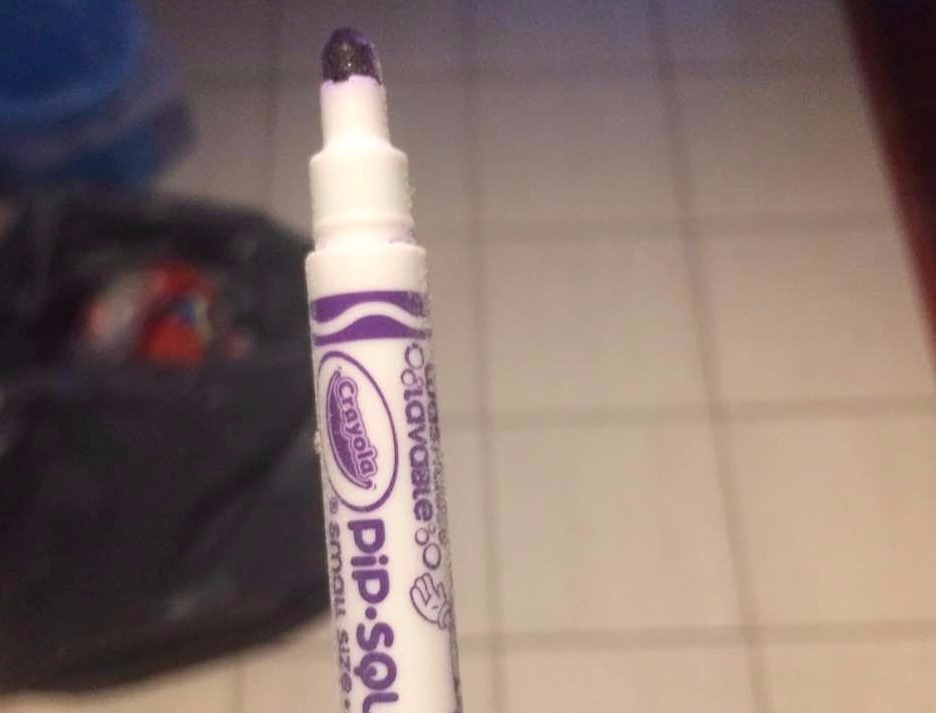 Kids like painting. But this stain is the hardest to cover with paint.
In this Condo painting project in Downtown Toronto, We used Zinsser BIN Shellac based primer before painting.
You can also use Zinsser cover stain for this task.
It is cheaper than BIN, but we try to stay away from it because Cover Stain is oil based primer, it smells and dries slow.
However, BIN shellac based primer can not be cleaned with water, so you need to be sure to wear gloves and to use throw away brush and roller for it.
Painting Cabinets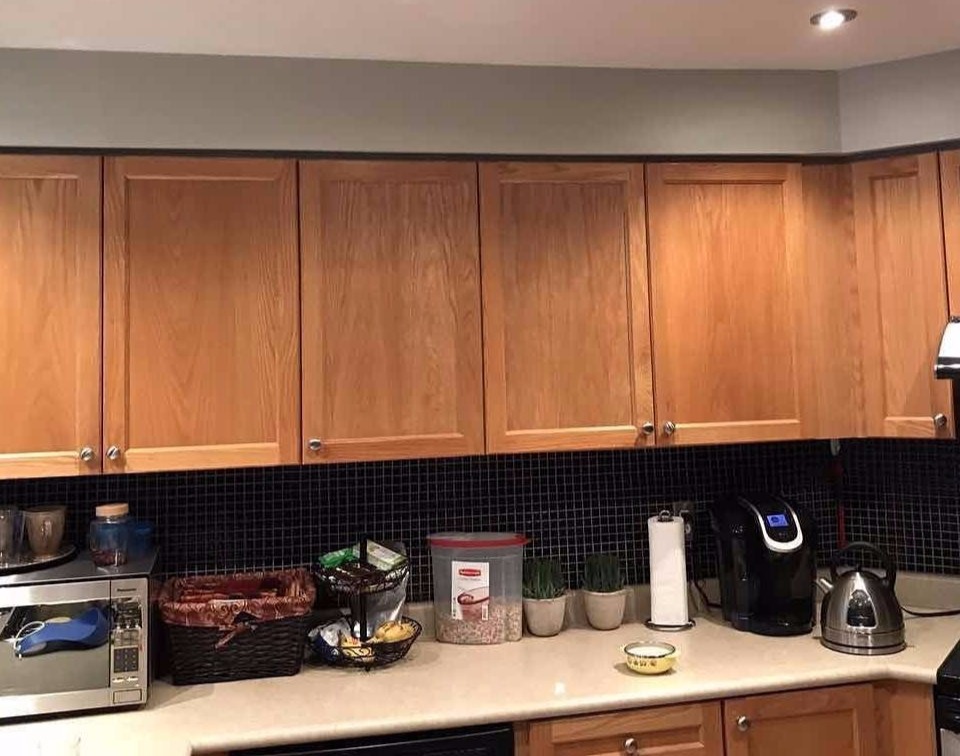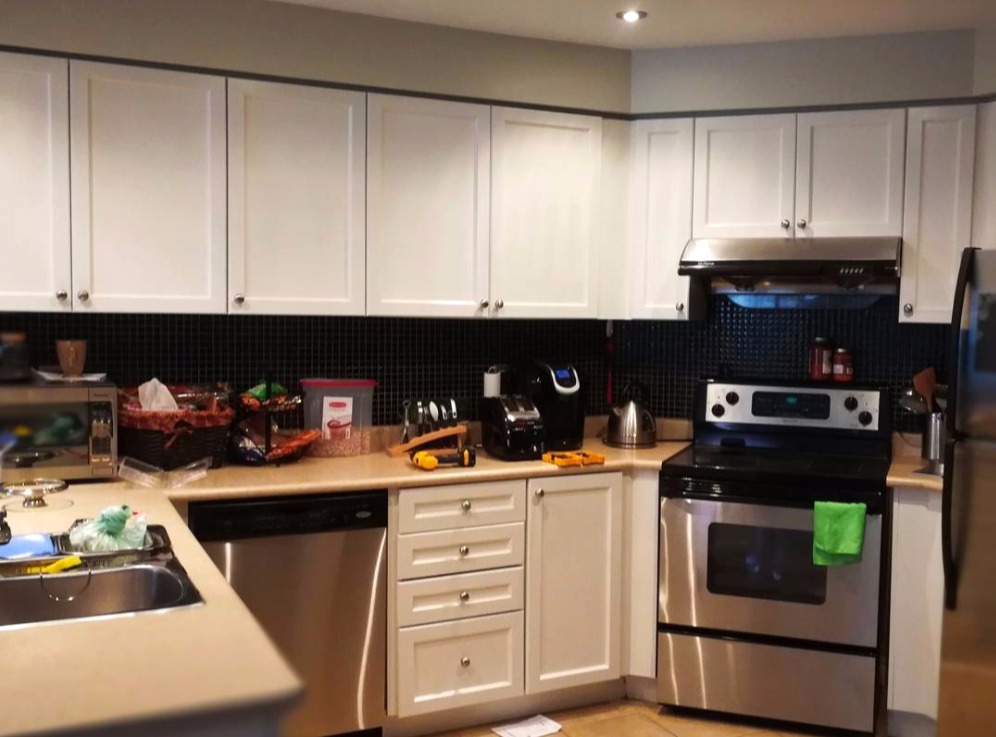 Painting cabinet doors are the cheapest way to give your kitchen a new look.
However, cabinet doors are glossy surface.  Painting glossy surface without any prep work will not make paint bond to the wood.
In this painting cabinets project in Vaughn, we sand the glossy surface on the doors, clean the dust with dampen rag then we use Benjamin Moore Stix primer before painting.
Painting Latex Over Oil Paint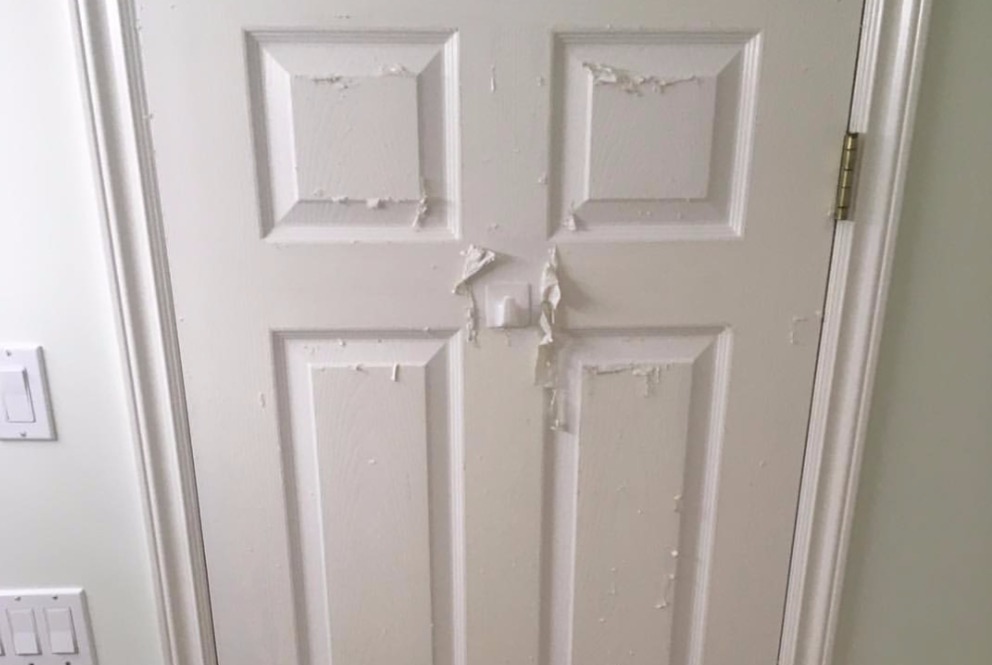 Nowadays, most people use latex based paint for wood work because it is environmental friendly.
However, you still can see oil based paint especially in houses or Condo older than 20 years.
To make latex paint bond to the oil based paint, we recommend oil based primer such as Zinsser Cover Stain before painting.
Otherwise, this is why you expect when painting latex paint over oil without primer.
Dramatic Color Changes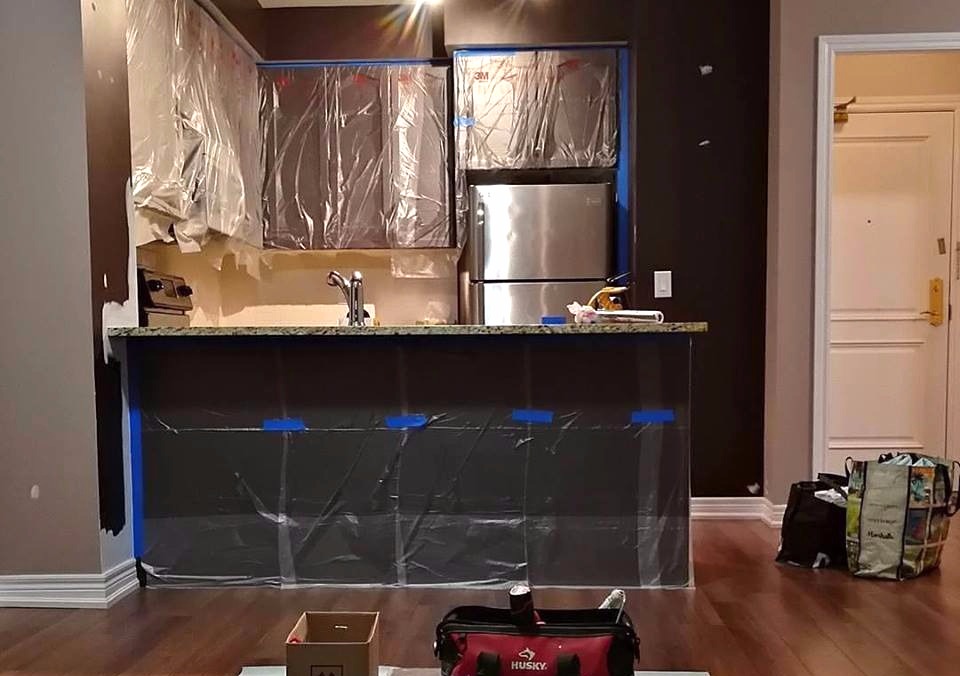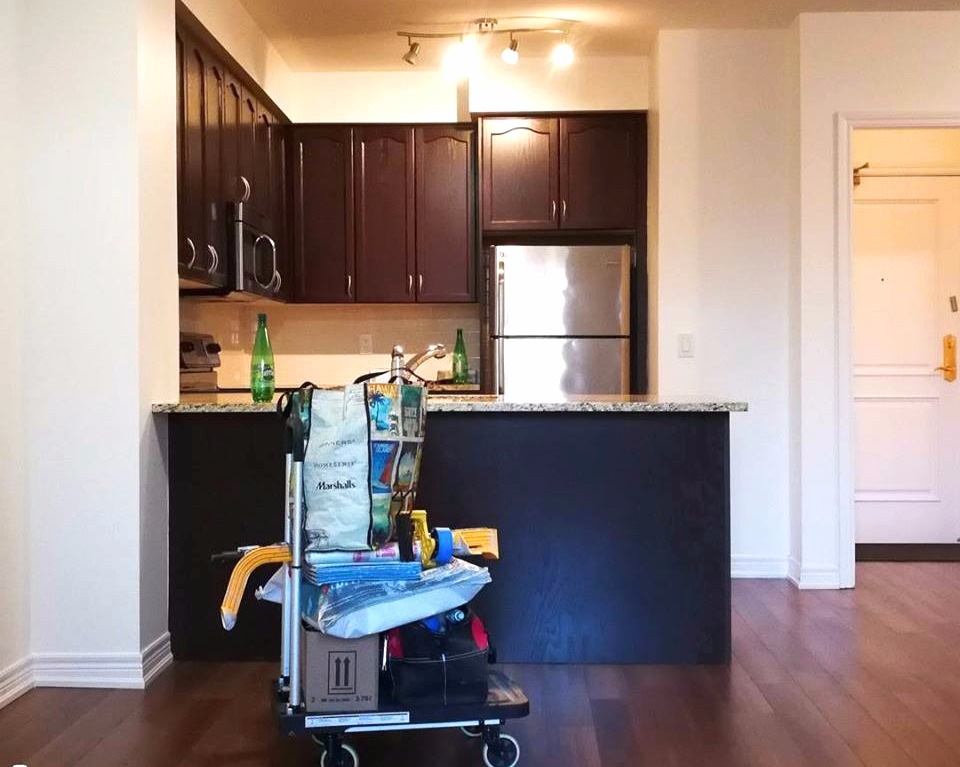 The customer purchased this condo in Toronto.
However, she did not like the dark color on walls. She contacted us for changing the dark color to white.
I know white is hard to cover anything and is one of the hardest color to paint.
So, In this condo painting project in Toronto, we applied Benjamin Moore Fresh Start high hiding primer along with three finish coats to transform it from dark to white.
Primer As Based Coat For Certain Color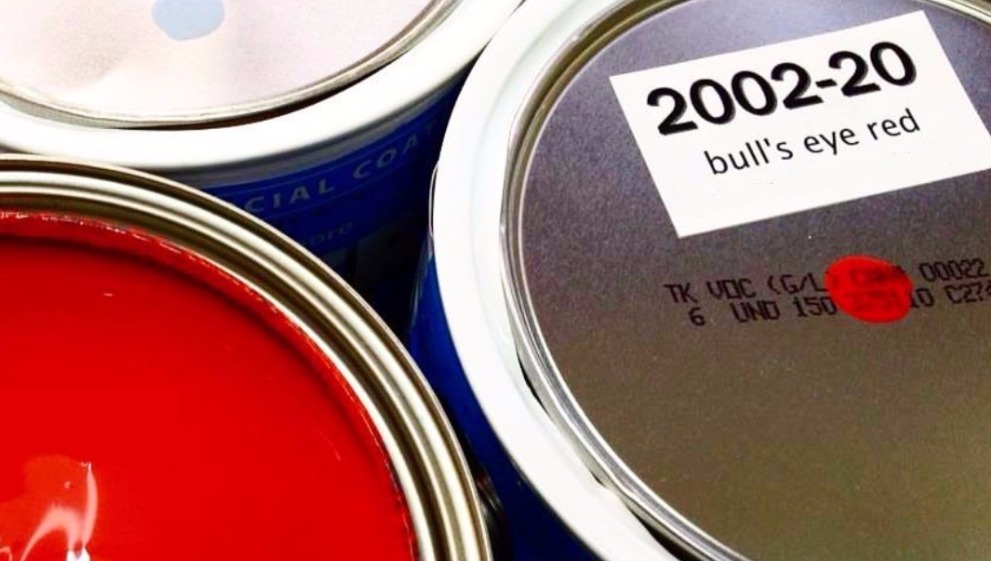 For deep dark color like black, dark blue or vivid colors such as bright yellow, red and orange, they tend to be transparent.
From this photo, you can see the black letters show through the red dot on the paint can lid.
When painting deep dark or vivid colors, you need to tint primer with color gray before painting.
Here is a short video of Zinsser Primer
At the end
If you dont run into any situations mentioned above, you just want to change the wall color to give your home a fresh look, you dont need prime the walls before painting.
If you are not sure what paint to use, read our blog "Choose the right paint for your project"